Dinner & Portrait
The best things come in pairs, take Abra . . .ca . . .dinner! and Portraits In The Sand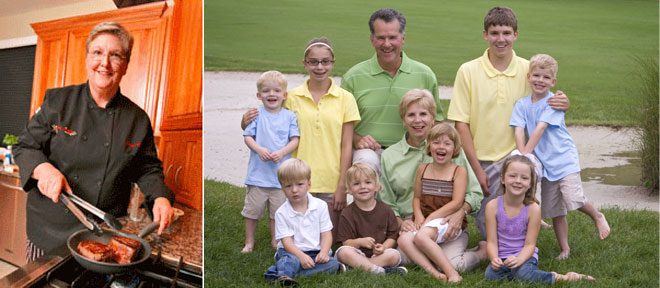 Looking for something truly special to do with your family? Few things say "family" better than dining together and making a family portrait, so why not do them both at the same time!Personal chef Kris Etze, of Abra…ca…dinner!, and David Koster, of Portraits In The Sand, have partnered to provide a two-in-one "dinning and posing" event that the whole family will enjoy.
Perhaps someone is celebrating a special wedding anniversary, birthday, graduation or other once-in-a-lifetime occurrence. Have Chef Etze prepare your meal at your home, while photographer David Koster captures the celebratory event on camera.Your family will pose for the portrait while Chef Etze does all the work in the kitchen. Afterward, all of you will sit down together for a delicious, family-style meal prepared especially for you. Food can't get any fresher and the company couldn't be any better!
When I saw David's work I was just blown away" said Etze. "His style is simple, elegant, art. He is able to capture the emotion and elegance of his subjects in a style that is completely natural." Etze adds "I want to help you remember. Portraits of your children should stir up feelings from deep within your heart. You and your family will always remember the great meal and great time with the family with a special portrait.
The package is available on weeknights only, and we encourage including the extended family. Past Dinner & Portrait clients coming to the beach area for special birthdays and anniversaries. Our services make it easier to enjoy family time and to capture those memories permanently. Pets are always welcome in the portrait session.
Gift certificates are available for the package.
Call Kris Etze at 302-228-6125 to schedule an in-home dinner and photographer or check out her website at www.dinnernmassage.com