Imaging USA, Nashville TN 2010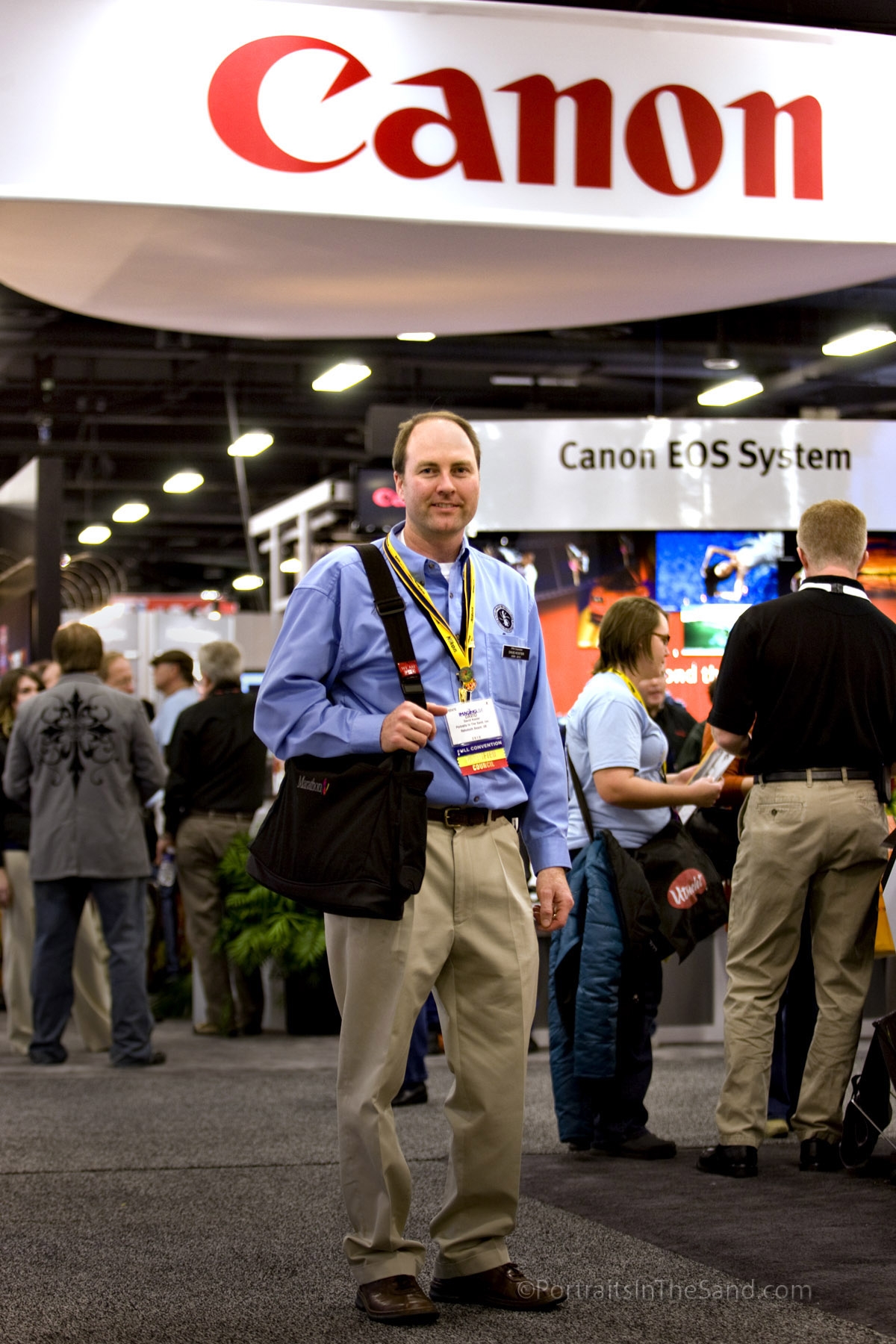 David Koster owner of Portraits In The Sand in Rehoboth Beach recently attended Imaging USA, one of the largest conventions designed exclusively for photography and imaging professionals. Over 10,000 photographers attended this three day event in January in Nashville, Tennessee. Imaging USA is presented by an alliance of Professional Photographers of America (PPA) It began in 1880 as the annual convention and tradeshow for PPA and is the longest running national photographic convention, expo and image exhibition in the United States. The convention featured educational classes for photographers and more than 600 tradeshow booths with an expansive array of photography products. Koster also attended an additional three day workshop for judging prints based on the 12 elements of a merit image.
The country's longest running photographic convention featured a unique combination of artistic and business education designed specifically for professional photographers, whether they've been in business for years, or are just starting out. "For a photographer, true success is a combination of artistic and business skills," states Ron Nichols, president of Professional Photographers of America (PPA), "and we believe the best education for both sides of the photographic success equation can be found at Imaging USA."
Renowned among photographers for its intensive educational offerings, Imaging USA classes focus on different photographic specialties and "tricks of the trade" geared towards improving a photographer's business skills, photographic repertoire and use of technologies. Classes run all day with breaks in between so attendees can visit the Imaging Expo where hundreds of the industry's leading vendors showcase their products. "Regardless of what product I'm looking for, the Imaging Expo always seems to have it and vendors typically offer deals at the show that aren't always available elsewhere," says Nichols.
"You see the best of the best at Imaging USA," adds David Koster. "The vendors are industry leaders, the products are cutting-edge and the education is unmatched. It's a wonderful networking opportunity for photographers from all over.
Professional photographer David Koster CPP of Rehoboth Beach, DE was also elected to represent Delaware and join the Professional Photographers of America (PPA) Council for 2009 – 2012. A non-profit, international association with 22,000 members, PPA is ultimately governed by its members through such council representatives. Koster just returned from a meeting in Nashville with representatives from all 50 states in attendance.
PPA Councilors are professional photographers who volunteer their time and service to guide and act as the voice for their state's PPA members. Duties include discussing and voting on changes to the Bylaws and Adopted Procedures and the leadership of the association (via the election of the board of directors and the Nominating Committee). They also play a crucial role in sharing the PPA message to existing, new and prospective PPA members.